The online program that gets you confidently dressed and out the door in under 5 minutes.
Get the new approach to dressing that streamlines your wardrobe and empowers you to create your very own unique style.
Based on your genetic features, instead of generic advice.
KNOW YOUR BEST COLOURS & STYLES
For the woman who's ready to take charge and make a change.
HEY GORGEOUS! I'M NAT TUCKER.
Most women waste money, time and energy on clothes they never wear. I know because I was once in your shoes.
So I created a framework that helps you discover exactly what suits you to help you shop smarter, dress faster, and feel more confident in your choices.
Click to play the video and hear the story.
ARE YOU SICK And Tired of…
Wasting money on clothes you never wear?
Not knowing for sure what colours or styles suit you?
An expanding wardrobe (or two) with nothing to wear?
Wasted time choosing an outfit for an interview or an important meeting?
Trying to build the perfect wardrobe but still not nailing it?
Feeling guilty of culling clothes, some of which still have tags on them?
Style advice that's generic or doesn't make sense/work for you?
Wanting to do right by the environment but finding it a challenge?
Managing separate work and casual clothes?
Lack of support for trusted style advice?
Wearing too much black or monochrome?
No more wasting money on clothes you don't end up wearing.
FIND OUT FOR SURE What Suits You So You Can GET ON YOUR WAY TO Create Your Perfect Personalised Boss Wardrobe
DISCOVER YOUR BEST colours & styles
Get confirmation from me on your colour type under my proprietary Boss System, so you can start building your Boss Staple Wardrobe.
You'll gain life-changing knowledge on the colours and styles that will help you embrace your genetic features.
Feel CONFIDENT with your CLOTHING choices
Create a wardrobe that gives you endless combinations of outfits that suits your personality and your lifestyle.
Learn what hairstyles, sunglasses, reading glasses, accessories suit your facial lines and more. Create a timeless, classic style that allows you to venture into trends.
know how to put it all together
Get the full framework that will allow you to put stylish and comfortable outfits together that can take you from ball games to ballrooms in minutes.
Tweak it to fit your lifestyle, budget and personality so you can make your style your very own.
BE THE BOSS OF YOUR WARDROBE
Join 1160+ women and build your own personalised wardrobe with colours and styles that suit you - not what looks good on someone else.
(Even if you hate shopping.)
All based on the science of you.
When you join The Boss programme, you'll get my complete Science of Style signature framework working for you.
It's the most comprehensive, fastest and easiest way to creating your own style on your own terms.
By giving you a roadmap to building your perfect wardrobe based on your genes and the science of YOU: your skin colour, eye colour, face shape, body shape, and more.
You'll get guidance straight from me what colours and styles suit you so you can make informed decisions on what clothes will work hard for you.
Based on SCIENCE,
not seasons.
proven to work for
EVERY WOMAN

of any size, shape, age, colour & lifestyle.

I've perfected this system over 10 years as a personal stylist, and after working with thousands of women in my 25 years in the industry.

If the Style Science System worked for my in-person clients and 1160+ online clients, it will work for you, too.
SHADE
Discover your 4 personal neutrals and 2 best colours that form the base of your wardrobe staples, plus an extended palette if you want more options, based on the science of you.


STYLE
It's never just about the what,
but also about the how. Once you learn the principles in the Boss system, you can style just about anything and make it work for you.
Learn the best styling secrets that actually work, so you can stop buying clothes that do nothing for you.
SHAPE
Find out what classic styles and cuts suit your shape, and which pieces will work extra hard. Learn how to dress it up or down to suit the occasion.
Learn about shapes that enhance your features. Discover which silhouettes are timeless & transcend the trends. i.e., will last longer & will never go out of style.
it's easy to get started.
You can put this powerful system to work at your own pace and in the convenience of your home.
Speed through the secrets in one weekend, or savour it and take as long as you need.
Learn what you're missing and get your wardrobe to work the hardest (while it's at the smallest it's ever been).
1
WATCH 9 SHORT VIDEOS
The videos are 3-15 minutes long.
2
complete the easy HOMEWORK
Post it in the private group or send it to me.
3
NAIL YOUR OUTFITS
Look & feel fabulous every day.
designed to help you BUY LESS & LIVE MORE.
MORE OUTFITS WITH LESS CLOTHES
Fall in love with a wardrobe that contains clothes that work beautifully together in your personalised best colours and styles.
LOOK & FEEL FABULOUS EVERYDAY
With The Boss Course, you'll have a wardrobe that makes your every day feel like a special occasion…the way it should be.
SAVE TIME, MONEY & the planet
When all you need in a Boss wardrobe is your 6 best colours, there's less waste, and more time, money & energy to spend on what really matters.
Introducing
The BOSS BABE TRIBE
Imagine a personalised wardrobe that works hard for you...
Our Boss COURSE GRADUATES USE the Style Science System EACH DAY, AS THEY LIVE THEIR BEST LIVES.
Ages 20s-70s
Sizes 4-26
Business & corporate leaders, health workers, artists, creatives, motivational speakers, stay at home mums, retired babes, and much more.
Which of the 4 COLOUR TYPES are you?
Find out for sure if your skin undertone BLUE, ORANGE, PEACH or PINK.
The answer holds the secret to what colours & prints suit you best and what should be in your perfect mix-and-match Boss wardrobe, and how to make put it all together.
In the Boss System, there are four proprietary colour types with colour palettes. These types and palettes are different from the traditional "seasonal" colour analysis types.
If they didn't quite work for you like many of our Boss Babes, then the Boss System could be what you're looking for.
You'll find out from me your colour type with your 6 best personal colours that create your complete Boss Wardrobe. Plus you get the full system so you know for sure your best colours, your best styles, best handbag shapes, best hairstyle, best hair colour, and more!
What's Inside The Boss Course?
🎦 8 SHORT VIDEOS EXPLAINING HOW THE COMPLETE BOSS SYSTEM WORKS
Personal course Guidance & diagnosis from Nat
📕 90+ PAGE DOWNLOADABLE & printable WORKBOOKs for quick reference
Lifetime access & support through the private boss babe tribe
🗝 EXCLUSIVE ACCESS TO Live Streaming Q&A Videos
And so much more…
You're just one step away from becoming the Boss Of Your Wardrobe !
The Boss Course gives you all the tools you need so you can make choices that's perfect for you.
The full DETAILS

THE BOSS COURSE MODULES
Short video lessons that teach you step-by-step how the Boss Of Your Wardrobe System works. Because I know how busy you are, I've kept the videos short and sweet (3-15 minutes) so you can learn faster and in your own time. They're self-paced so you can start whenever you like, and take however long you like.

From the moment you watch the first module, you'll start learning about your undertones and your colour type. You'll get confirmation from me so there's no more second-guessing what colours suit you!
You'll feel like you're learning things about yourself that you've never even realised, and you'll feel this sense of accomplishment as things start to fall in place.

BOSS WORKBOOKS
PDF workbooks you can save in your phone that serve as your reference and guidelines throughout the completion of the course so you can have them handy as you slowly apply your BOSS learnings.
Going to the hairdressers is a breeze as you whip up your face shape workbook so you can work out which hairstyle works best for your face shape. Feel that you're in control because you have a system that you can reference when you need.

THE BOSS COURSE COMMUNITY
My personal favourite: closed, private community (or tribe) of supportive Boss Babes who help you along on your journey, your homework, and add even more fun to the experience! Know that you're not alone in this, or at all. It's like gaining hundreds of new best friends.
Worried about an outfit for your special event? Or an online purchase you're not too sure about? Pop a photo up in the group and get much needed opinion and advice! Feel assured that you're getting it right. The Boss Team, the Boss Babes and I are here to help you work things out!

SHOPPING LIST & FINAL MAP
Personalised to your colour type and features because we all have different colour types, eye colours and lip colours. They're clues that tell us what colours and neutrals best suit us, so we can start building our staple wardrobe starting with our best personal neutrals.
Having a list and a map lets you quickly reference the clothes you should look for. Imagine walking into a shop and zoning in on the perfect print jacket to fill your wardrobe gap, so you spend minutes instead of hours trying things on. Say goodbye to impulse-buy mistakes and feel confident about your shopping choices, knowing that you're making the right investment in the right pieces.

THE BIG BOOK OF BOSS
A book that contains all the learnings from Boss. You'll receive it after you've completed all your modules. Save it on your phone or print it like other Boss Babes have, within easy reach of your wardrobe.
"Want to know how to mix prints and what colour handbag to get for a ""Hair"" colour type? The Big Book of Boss knows! Feel secure knowing that you can't go wrong and you won't forget all those Boss learnings once you've finished! We're just getting started! And remember, it usually takes two years to get your perfect Boss wardrobe.

LIVE Q&A
#BOSSlive appearances where you get to ask Nat all your questions!
Fashion trends come and go, and we like to get the official dish from the Boss herself. Learn whether a trend is worth investing in, and how to best wear them.
Eyeing a coat with a waterfall style? Not cheap, so should you invest? Time to ask Da Boss! Feel reassured that you're not wasting money on trend items that won't last more than one season. Smart Boss Babes are savvy spenders and we make sure our investments go a long way!

Plus some awesome bonuses:
BOSS BABE CHALLENGES
Weekly challenges that's both fun and educational to help us cement our Boss learnings and experiment with our wardrobes!
When we're starting out it can sometimes be scary to post our photos especially with heaps of gaps, and the challenges help us practice! We have challenges like #ruleofthirds #springswap that helps us transition through spring.
BOSS BABE EXCLUSIVES
As a Boss Babe, you get access to the following:
sneak previews of upcoming releases and specials from my label: Science of Style. You'll know what's coming up weeks before the public does. You also get a special login so you can grab your perfect piece days before they're released to the public.

this is completely optional, but if you'd like a day with me and the girls while we shop for your gaps, then you have the option to book a group shop with me!
You get all these and much more when you join the Boss Course!
DISCOVER YOUR COLOUR TYPE LIKE A BOSS
Find out straight from me if your skin undertone is blue, peach, pink or orange.
WEAR YOUR PALETTE & PERSONALITY LIKE A BOSS
Get a palette of your best colours that you can use to extend your base colours, and a chart of how to wear colours that you love.
Learn about your face shape, facial lines, and why it matters when it comes to accessories.
LOVE YOUR SHAPE LIKE A BOSS
Find out what styles and cuts best suit your body shape.
MASTER YOUR BEST LENGTHS LIKE A BOSS
Learn about your best lengths and your perfect proportions.
Find out about your perfect prints and how to make them work harder.
CULL YOUR WARDROBE LIKE A BOSS
Get guidance and support when figuring out what to keep in you wardrobe..
Get your personalised shopping list that you can use to work out your gaps and be on your way to building your perfect wardrobe.
You'll Also Get These Bonuses (RECAP)
LIFETIME ACCESS TO A GORGEOUS GROUP OF BOSS BABE ALUMNI
EARLY ACCESS TO LIMITED NEW RELEASES OF SCIENCE OF STYLE
SHOPPING LISTS, WEEKLY CHALLENGES, Q&A + LIVE VIDEOS WITH NAT
Take a Sneak Peek of what I have waiting for you inSIDE
Click to play the video below to get a sneak peek and find out for yourself why .
I'm not going to create false urgency here. There's no hurry. I'm not going anywhere.
But the sooner you get in, the faster your life become so much easier!
I can't wait for us to be part of each other's lives soon. 🤗
How much do our wardrobes cost us?
"EACH DAY THE AVERAGE WOMAN SPENDS 17 MINUTES PICKING OUT WHAT TO WEAR.
That comes out to four full days every year, or six solid months between high-school graduation and retirement of doing absolutely nothing but choosing a damn shirt. The stats come from a poll by Marks & Spencer, a major U.K. retailer, so we're not exactly talking about highly scientific study parameters here. Big grain of salt aside, the idea that you might spend half of your yearly vacation days trying to match the exact shade of black in your favorite dress pants with an equally black top is a sobering thought." Source: Allure


Let's think about this for a second:
If you got paid the new national minimum wage for your time deciding what to wear...
You'll earn $1817.28 for those 4 days or 96 hours each year. That's $908 for the first half of the year...
Or $18,172.80 in 10 years of time lost in clothing confusion.
At least $82,913.40 from leaving secondary school to retirement.
Your wardrobe could be costing you more than that if you earn more than minimum wage.
It's priceless if you think about 96 hours / 4 full days more each year that you can spend doing the things you love, or spending time with your loved ones.
Of course you could still try to figure out a system for yourself by trial and error.
Or if you'll let me, I can help you get there faster with my proven system that's being used every day by 1000 women in Australia, New Zealand, Europe and America. (And we're only getting started.)
Let's get you started and build a Boss wardrobe that works hard for you...
so that every morning, you can walk up to your wardrobe & out the door in under 5 minutes...knowing you look & feel amazing.
And even though I am making you do the work for yourself so that everything you learn stays stuck – I will be the one who lets you know in the end.
I will be watching your progress, answering your questions and celebrating right along side you as you become THE BOSS OF YOUR WARDROBE!
What the Boss Course does:
Gives you confidence in your choices

Hands you control over your wardrobe

Helps you embrace colour, because you're made up of colour!

Figure out your five staple wardrobe colours (best light neutral, best dark neutral, best colours to grab attention) that all work together to give you heaps of fab outfit combos! Yep, goodbye black!

Identify gaps in your wardrobe and a shopping list to fill them (at your own pace and budget)

Learn stuff you don't even know you're missing...that could dramatically change not just the way you dress but that simplify your life

A community of smart, empowered women where you can share outfits and ask questions. Women who encourage you to be the best you can be. Who bare and share everything. Boost and build each other up. Hundreds of kind, generous besties even if you've never met them in person
Sometimes we might think it's just a wardrobe, but isn't it the first thing we go to in the morning to start your day?
It's about how we feel with what we wear during those most important moments: at an important corporate presentation, at the playground with the kids, at a 40th birthday, or that long-awaited, expensive holiday to Europe.

So instead of dreading your wardrobe in the morning, looking at all the impulse buys crammed in all corners, and thinking you have nothing to wear...or getting frustrated about what to pack for your business with pleasure trip...
With the Boss Course, you're armed with a system, a map, and a plan.
All personalised to your colour type, your shape, your features, your contrasts, your texture.
So you can walk out the door feeling confident in what you wear.
And feeling like you.
Every. single. day.
What's included
THE BOSS COURSE MODULES - short & fun videos where you'll learn all about the proven boss system

THE BOSS COURSE COMMUNITY - meet your new best friends & stylish shopping support group in the safest, most generous, supportive, and uplifting community of women you'll every meet.

THE BIG BOOK OF BOSS - a guidebook full of everything you've learned in the course, a gift when you complete the course.

SHOPPING LIST - a handy checklist that will help you shop your gaps and avoid unnecessary, wasted spending.

LIVE Q&A & Impromptu #BOSSLIVE Videos - confused about something? Nat Da Boss has the answers! Join some fun and hilarious spontaneous appearances to inspire you in your week.

BONUS: WEEKLY BOSS BABE CHALLENGES - to help us practice everything we've learned, or to challenge ourselves to try something new.

BONUS: BOSS BABE EXCLUSIVES - get exclusive Boss log in to the Boss label, Science of Style, so you can preview and purchase days before they're released to the public.
This is an investment in yourself to become the best version of you that you can share with everyone.

Imagine the relief of not worrying about what to wear next. The time and effort you'll save shopping. The assurance that you have a system that helps you look your best and nail your outfit every time.

Confidence in your choices, fun & stylish new girlfriends, time saved, and peace of mind? Priceless.

You don't need to reach any ideal weight.
Or wait for the ideal time.

(We all know that sucker can fly. hehe).
You will look great and feel great without changing a single darn thing about your gorgeous self.
If you're ready to take charge of your wardrobe NOW and make this change in your life without waiting another year, another month, second...and if you're ready to leave the world of wardrobe mayhem to a world where you can feel amazing every day....choose one of the buttons below.
I can't wait for us to be part of each other's lives soon.
Hiring a personal stylist can set you back hundreds or thousands for only a few hours of their time.
I know this because I'm an internationally accredited personal stylist who's been in the business for over 8 years, with 27+ years experience in the fashion industry.
With Boss it's a $1657 investment where you get lifetime access to a community of hundreds of Boss Babes who help you along on your journey!
In the Boss course, you become your very own personal stylist so you know exactly what colours and cuts works for you and why. You learn how to wear them. You're in control and that's what being the Boss In Your Wardrobe is all about!

The Boss Course is not for you if...
you'd like to have your clothes picked out for you without your knowing why

you're not willing to go through the modules and the homework
A Recap of what's included
THE BOSS COURSE VIDEO TRAINING & WORKBOOKS

DIAGNOSIS & GUIDANCE FROM NAT DA BOSS

LIFETIME OF SUPPORT FROM THE BOSS BABE TRIBE - COMMUNITY

THE BIG BOOK OF BOSS

SHOPPING LIST

BONUS: LIVE Q&A & Impromptu #BOSSLIVE Videos

BONUS: WEEKLY BOSS BABE CHALLENGES

BONUS: EXCLUSIVE SNEAK PEEKS & FIRST ACCESS TO SCIENCE OF STYLE (LABEL CREATED FOR THE BOSS BABES)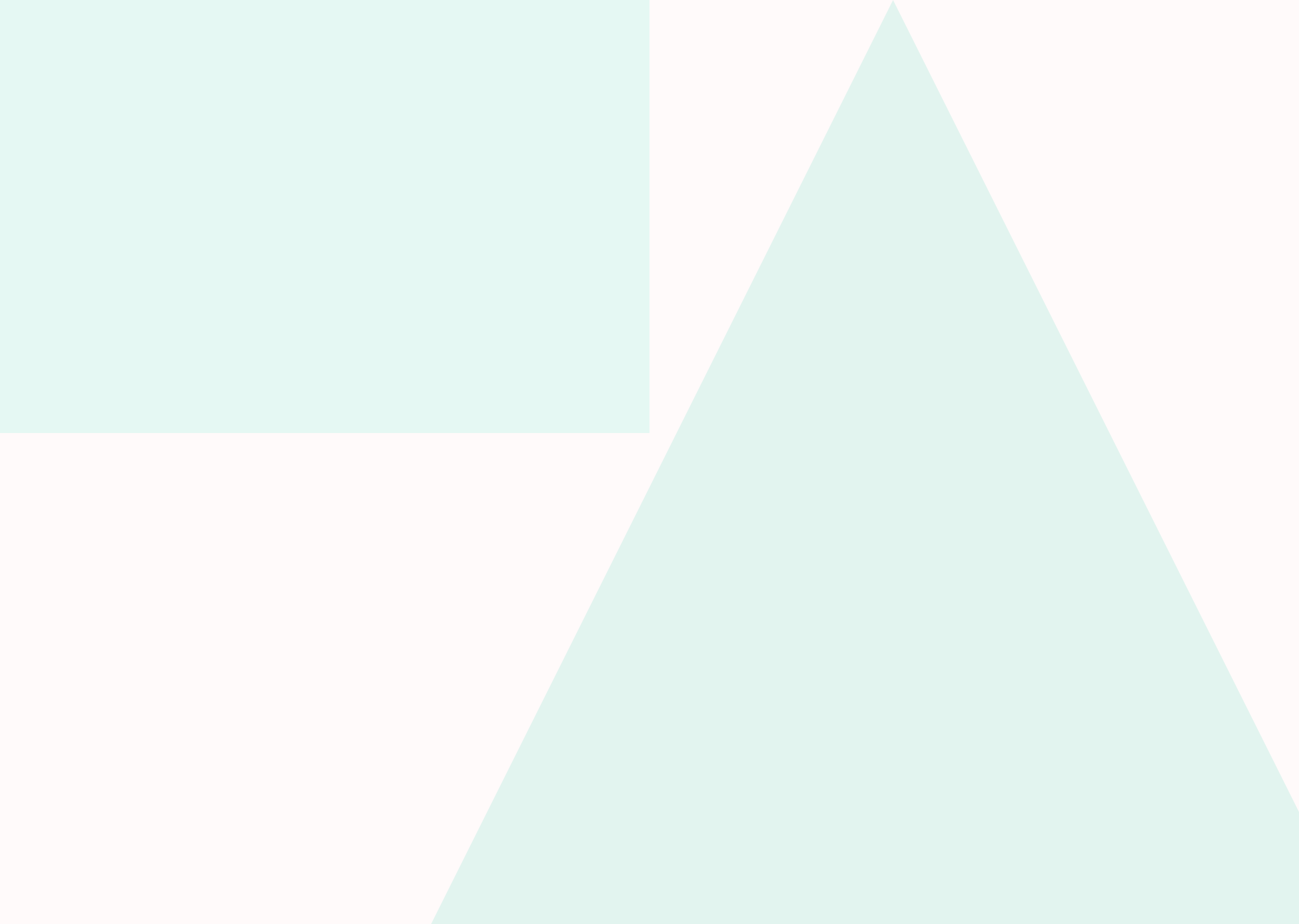 JOIN BOSS RISK-FREE
I know that you'll be thrilled with all your Boss learnings and being part of the most supportive tribe of women out there. If you've completed all homework assignments, you're either thrilled to see or feel a difference — or email me for a full refund.
There really is nothing to lose except the stress of getting dressed.
THE MOST COMPREHENSIVE ONLINE PROGRAM THAT GetS 1160+ WOMEN CONFIDENTLY DRESSED AND OUT THE DOOR IN 5 MINUTES.
Dress faster, shop smarter and feel more confident in what you choose to wear.
Please watch this video to learn more about the Be The Boss of Your Wardrobe programme and how it works.
Frequently Asked Questions
LOVE YOUR WARDROBE
Impress your friends by actually being ready before everyone else is.
SMILE MORE
Start your day with a real smile, starting with the mirror.
GET MORE COMPLIMENTS
Rock your best colours...and feel good wearing colours you love even if they're not on the list.
FEEL SEXY & MORE LIKE YOU
Skimpy, skin-tight clothing no longer required.